Amazing Swimming Live and in Person! TYR Pro Swim in Indy
This weekend I headed down to Indianapolis for the TYR Pro Swim Series meet! Fun fact: they actually call it "teer" and I didn't know it!
I took video of my time at the meet - both Friday and Saturday. In short: it was so much fun, and so worth doing! I wish more people had taken advantage of this great opportunity to see amazing Olympic-caliber athletes in person.
I attended the evening sessions and then spent Saturday touring around downtown Indianapolis, which is beautiful! I parked on the IUPUI campus (there's plenty of parking in the garages now that school is out) and then walked around the park and Canal Walk. I almost walked eight miles yesterday!
Because of that eight miles I am thoroughly exhausted today. I was able to edit the Friday video, but we'll save the Saturday coverage for next week! Sorry about the audio quality at the meet itself - I was speaking at normal volume but my phone picked up a lot of the sounds in the arena and I didn't know it!
Enjoy!
Tokyo 2020 Prep
Final ticket prices are being set for the events. They've capped the price of the Opening and Closing ceremonies, so the
maximum
price that a ticket can be sold is $2600. I don't care what the high price is. What's the cheapest ticket I can get?!
Another less important detail is that the mascot committee is trying to settle on names! Nothing has been announced yet, but they posted a cute picture of the meeting: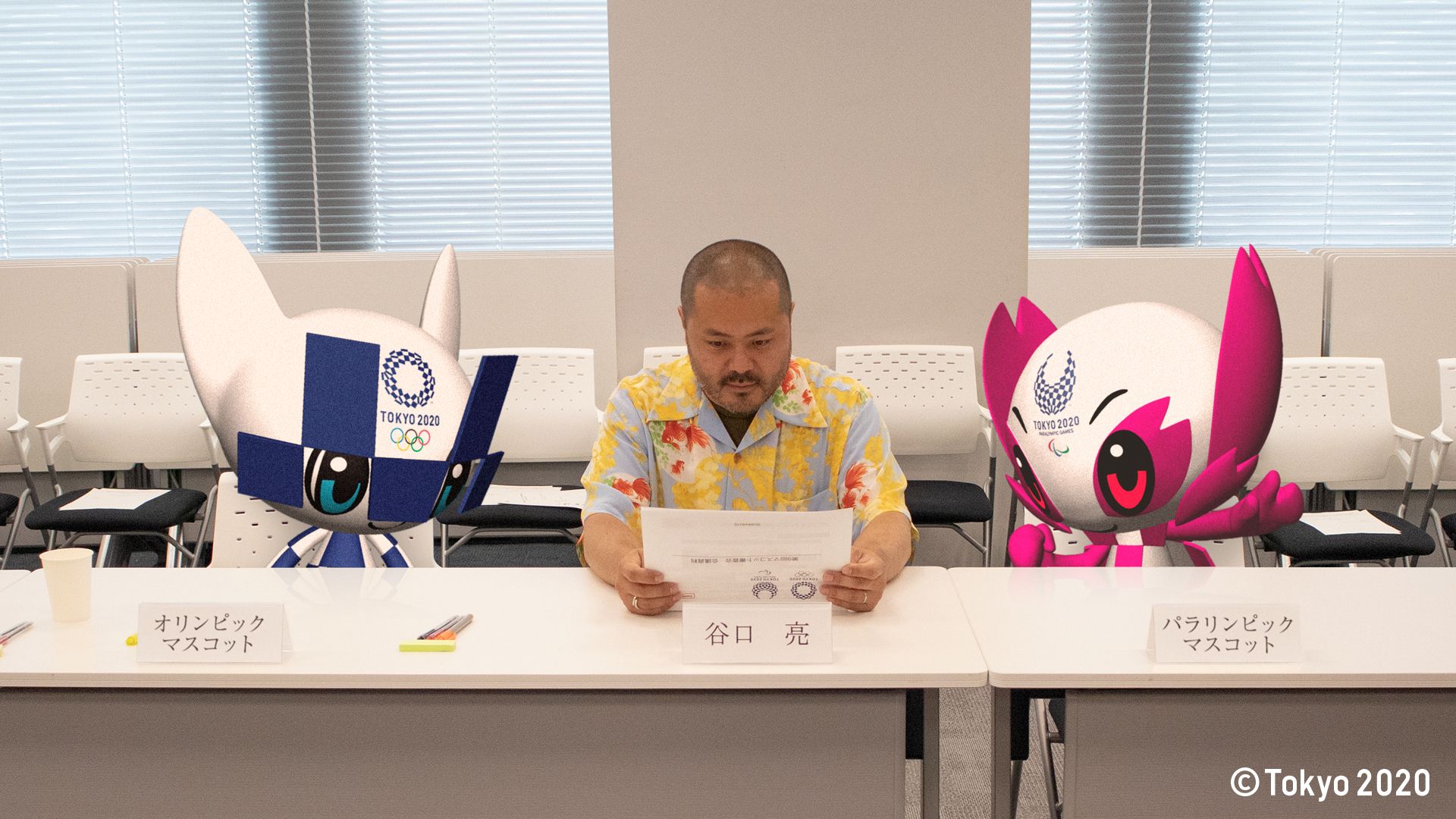 Mini Blurbs
This week's BlurbWatch:

rhythmic gymnastics
triathlon
cycling
swimming (duh)
track and field
badminton
The international badminton championship is going on - titled the 2018 Thomas & Uber Cup. I watched a bit of it this morning and it's going to be airing all week long. It's happening in Thailand, and every time the shuttlecock isn't moving the fans are yelling and a drumset is banging! It makes for a very interesting atmosphere. I'll have to catch some more this week.
Rhythmic gymnastics still boggles my mind, but I think my favorite part of watching it is the male British commentator who just adores the sport and really knows his stuff! It's worth watching just to hear him.
Dancing With The Stars: Athletes is already down to its final episode tomorrow night! Adam Rippon and Tonya Harding are still in the mix, and Adam's contemporary routine last week was great. He used his free program music ("O" by Coldplay) and my only criticism is that it was too short! Here:
I love the idea of the "street games" that Boston hosts in track (and field?). They elevate a track on Charles Street by the Boston Common and the fans just surround that track and see the runners up close and personal!
Listen to podcasts? I was a guest on the Olympic Fever podcast for an upcoming show! Once it posts, I'll make sure to link it to you, so you can find out exactly why I was on their podcast! (No spoilers here!)
...No.
I'm Claire Nat and you're reading
Light The Cauldron!
Follow me on Twitter and Facebook @CauldronLight and read my past Olympic articles! You can start with my daily recap of the PyeongChang Winter Olympics HERE!